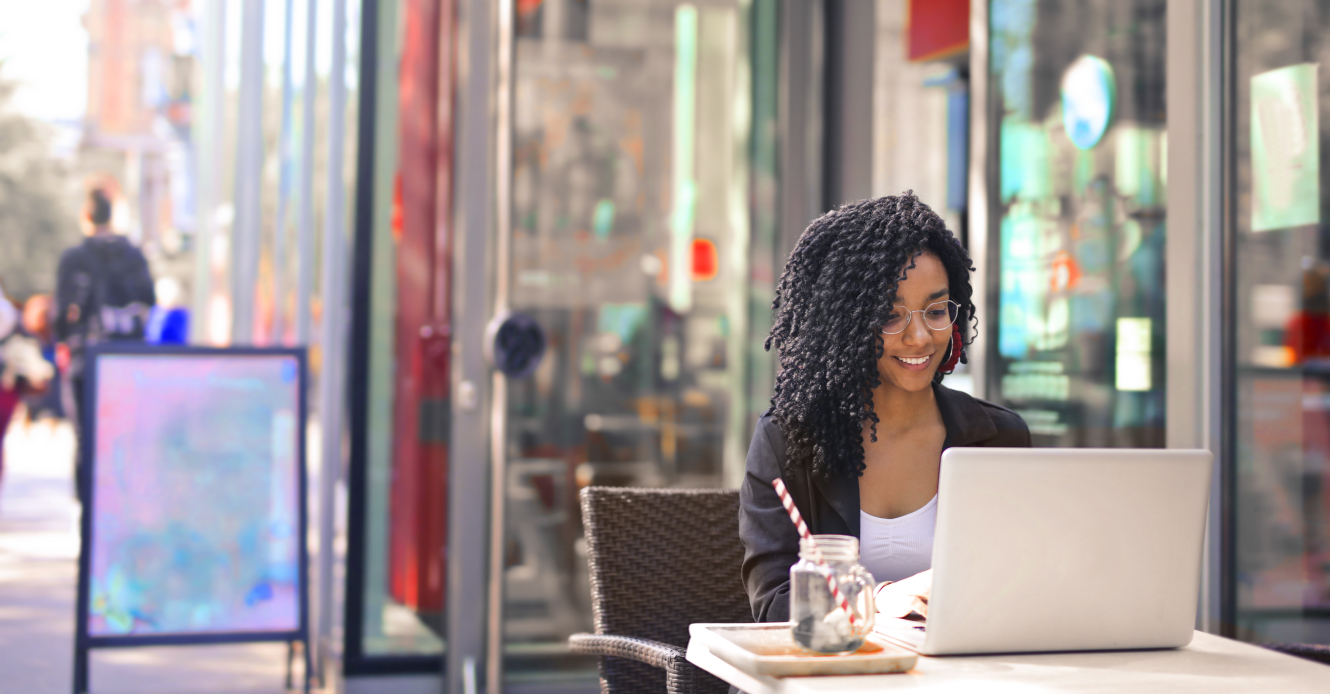 Soft Skills Development is Hard Easy
A practical, approachable platform that embeds critical soft skills through bite-sized learn/do experiences
Soft Skills are Essential, but Traditional Approaches Just Don't work
90%
🙁of traditional soft skills training is lost within one month
75%
👊 of employers have noticed soft skills decreasing over the last five years
89%
🤕 of bad hires are due to lack of soft skills
No prior training required
🤓 Self-paced Learn/Do experiences rapidly embed skills and lead to certification
⛱ Skills can be used inside and outside of work
🍿 Consumer-grade experience makes it approachable, fun & entertaining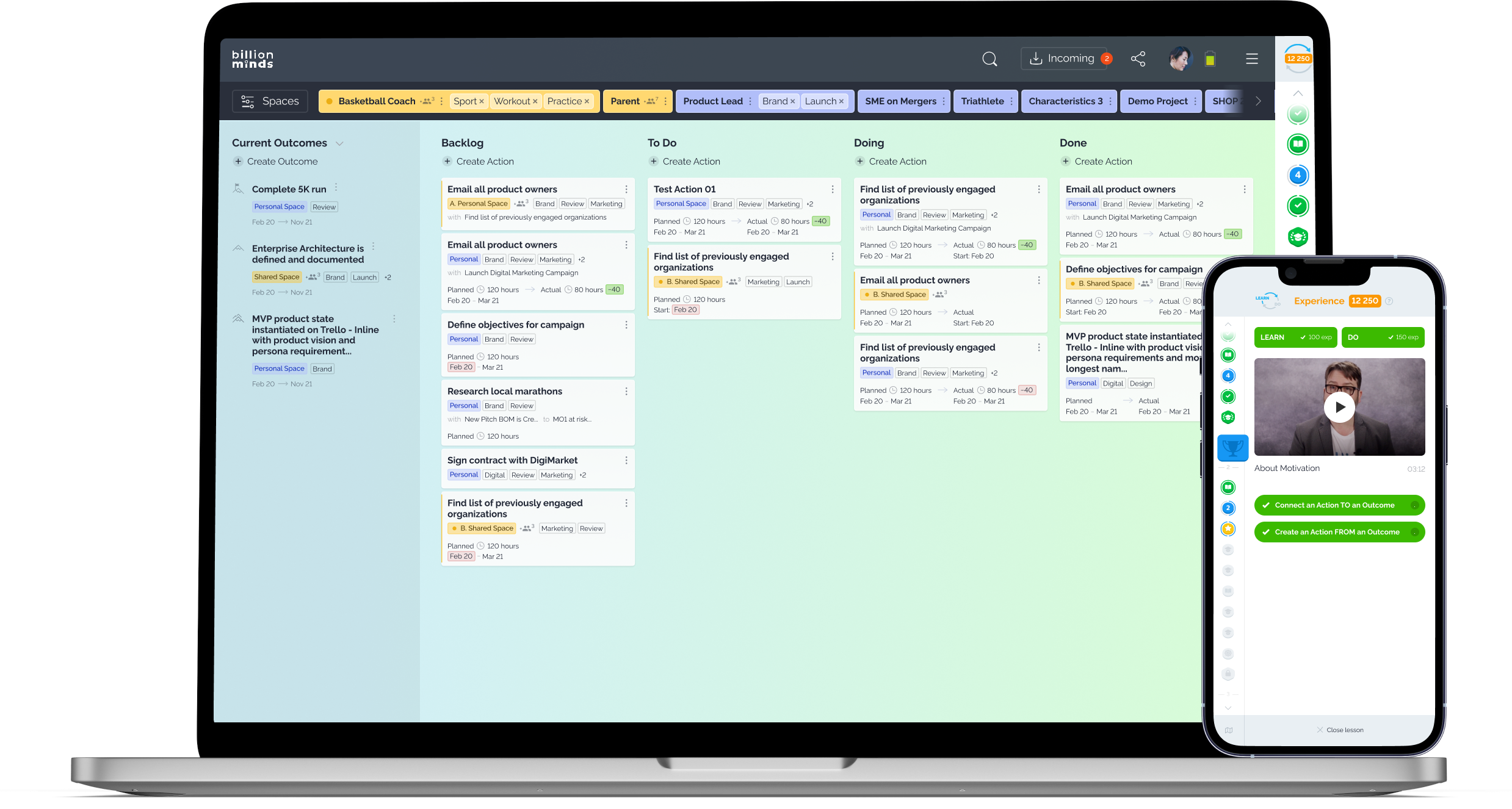 Skills to make your people and business succeed
Your Employees
Get more done in less time
Improve their work / life balance
Engage more effectively at work
Your Teams
Collaborate better
Optimize synchronous and asynchronous work
Hold fewer, better meetings
Your Organization
Improves culture
Increases trust
Reduces employee absenteeism and turnover
The BillionMinds Journey
Guided Self-Discovery Leading to Measurable Skills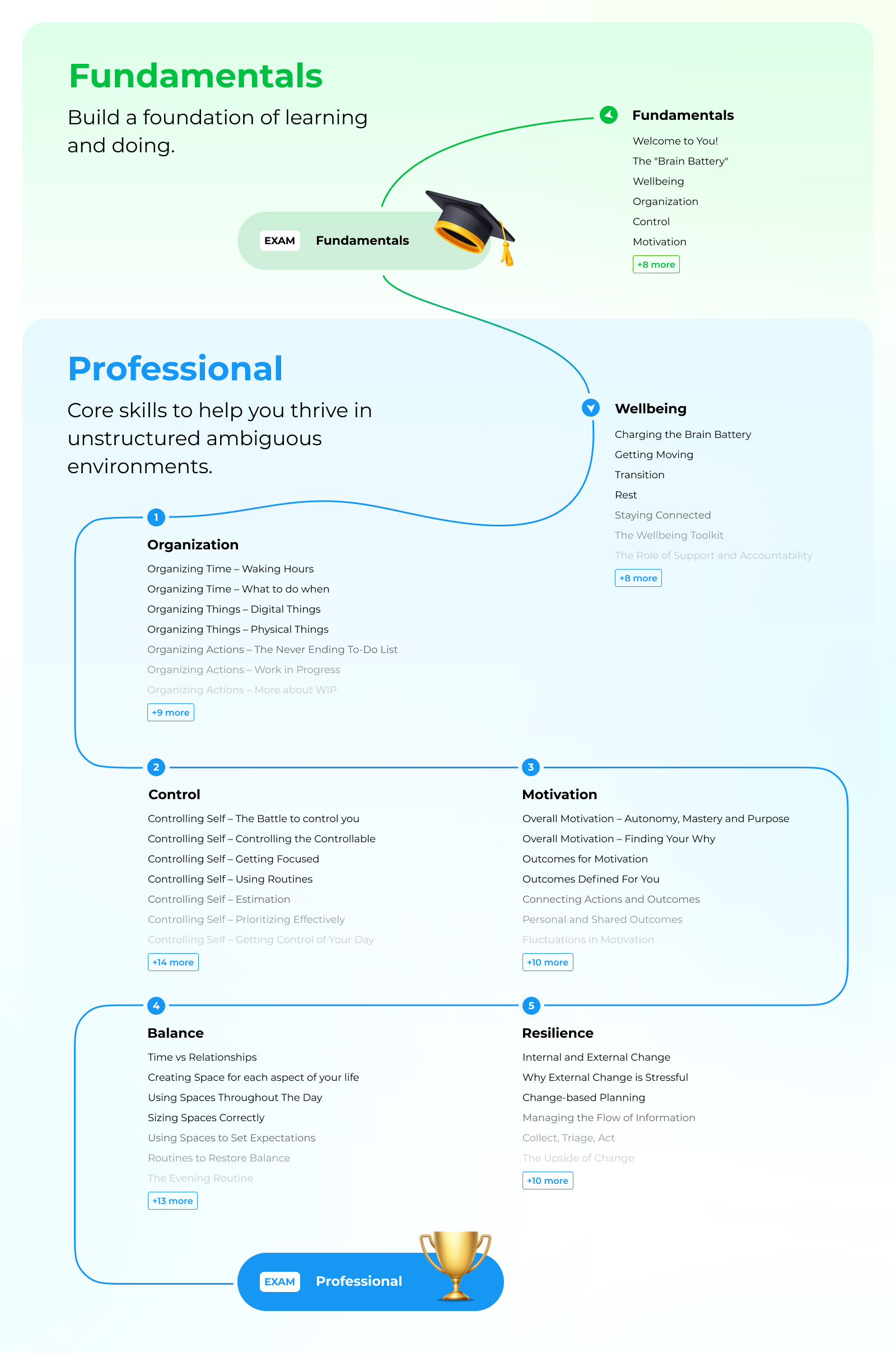 Transparent Pricing for All
Soft Skills Development Supported by Certification
Employee Program
Prove you have future-proof soft skills and can do great work from anywhere
Over 100 Learn/Do Experiences
Choice of Remote, Hybrid or Flexible Work Professional Certification Exam (3 Attempts)
Dedicated E-mail/Slack Support from BillionMinds Guides
Online Certificate Shareable on LinkedIn
1 Year access to the BillionMinds Learn/Do Environment (Web and Mobile)
Flexible Work Planner
Study Guide
Manager Program
All you need to prove you can manage remote/hybrid teams
Over 120 Learn/Do Experiences
Dedicated E-Mail/Slack Support from BillionMinds Guides
Choice of Remote, Hybrid or Flexible Manager Certification Exam (3 Attempts)
Online Certificate Shareable on LinkedIn
1 Year access to the BillionMinds Learn/Do Environment (Web and Mobile)
Flexible Work Planner for Managers
Study Guide
Additional Services
Tools to provide support and accountability, plus consulting options
Flexible Work Planner (Physical Copy)
Self-Paced Support and Accountability
Accelerated Programming
Customized Assessments
Consulting Options to support HR and L&D Teams
Custom Onboarding Experience
Frequently Asked Questions
How long does it take to see results?
Like any skills development program, a lot depends on what you put into it, but if employees practice for 10 minutes each day, they will be ready to pass our Fundamentals certification within 2 weeks, and the Professional or Manager certification inside 3 months
How do you measure success?
We aren't just helping employees get a theoretical understanding – we are embedding new behaviors. Our unique Learn/Do environment validates that employees understand their own strengths and weaknesses, hone their own skills and can apply them appropriately. That gives them the feedback they need to be sure they are ready for the exam. The exam doesn't just measure theoretical knowledge, but determines how it is practically applied.
How easy is this to roll out?
It's really straightforward. Once employees are signed up, they can join one of our weekly onboarding calls. This gets them logged into the BillionMinds environment and into their very first Learn/Do experience.
If you have a team of people to bring on board, just get on a quick call with us, and we'll have the team set up in no time. It's all web-based, so there is zero software to roll out.
I want to get the certification faster, can I do that?
The certifications are challenging, but we do offer accelerated packages with study guides and support from a BillionMinds coach that can be helpful if you needy our employees or managers to get there in less than 3 months. For more details see Certification.
What Actual Skills Do You Develop?
There is no one definitive categorization of soft skills, so BillionMinds has based our program on primary research into the behaviors of the most successful people in unstructured ambiguous work environments. Our research spanned many fields, including business, entertainment and sports. The most successful individuals in these fields developed a high level of competency in five key areas – Organization, Control, Motivation, Balance and Resilience, and did so on a foundation of Wellbeing. That is therefore our area of focus.